VOLUNTEER INFORMATION
UPDATE 27 SEPTEMBER 2021
With the green closing on the 30 September, after the fun tournament, there will be much to be done on the " AUTUMN GREEN RENOVATION" This work will start on the 1 October and will continue during the subsequent week. Additionally there are lots of other activities to get the club facilities ready for the winter.
Tasks Include:
Scarifying the Green, three or four ways
Spiking and Aeration
Removing, cleaning and storing ditch liners
Clean out ditches
Application of green treatments
Hedge trimming
Checking, cleaning and putting away furniture etc.
Lifting and storing carpet tiles from men`s changing room, used as a store in the winter
Autumn gardening and weeding around paving
Checking, Cleaning and storing of all Bowling equipment
and many more I am sure
Work will continue throughout the winter months to maintain the green and complete a range of maintenance tasks.
PLEASE PLEASE Talk to Paul or Jim if you are able to help !!
The work done by volunteers all year round keeps the club and the green in the best possible condition, keeps it safe and looking good and helps to keep down costs and as a result subscriptions and fees.
Please see below the CLEANING AND MOWING ROTAS
In addition to maintaining the green a lot of work goes on through out the year to look after the buildings and the general surrounds. This can be undertaking remedial work, mowing and weeding, cleaning and preparation and working on improvements to name but a few.
Tuesday morning is the regular work crew time but many of the jobs can and are done at other times through the week.
The Green Team
GREEN MOWING
As was the case in in recent years a small team of volunteers will mow the green every third day to ensure it is fit for play. A schedule has been drawn up and is attached below. Conditions permitting mowing will be completed around midday so the green will be available for "Roll Up" from 1 pm, subject to any other existing rink bookings e.g Friendly Matches
Mowing Rota Uploaded: 9 April 2022 SEE BELOW
Daily brushing of the green is an essential part of green maintenance. The task takes approximately 45 minutes to an hour.
IT WOULD BE GREAT TO HAVE SOME MORE VOLUNTEERS TO HELP WITH THIS.. Please let Paul know if you are able to help.
Brushers - as at 1 April 2022
Monday - Sue J / Norman
Tuesday - Green Team
Wednesday - Ralph / Martin
Thursday - Terry
Friday - Barbara
Saturday - Brian
Sunday - Mike
Reserve - Paul and Jim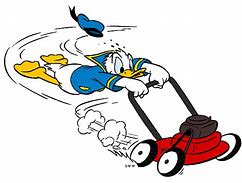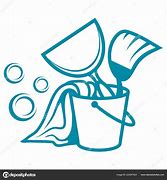 Cleaning Rota
Week Commencing:
Barbara 18.4.22. 13.6.22. 8.8.22.
Sue J. 25.4.22. 20.6.22. 15.8.22.
Shirley 2.5.22. 27.6.22. 22.8.22.
Jeannette 9.5.22. 4.7.22. 29.8.22.
Joy 16.5.22. 11.7.22. 5.9.22.
Linda 23.5.22. 18.7.22. 12.9.22.
Sue R. 30.5.22. 25.7.22. 19.9.22.
Ann 6.6.22. 1.8.22. 26.9.22.
Cleaning team will clean weekly.
But to ensure toilets are always in best possible condition it would help if all club members check toilets before friendly games, league games and roll ups for any problems.
Guidance from Barbara (April 2022 for bowling season)
Accessible toilet is open at all times.
What needs doing - Please wipe down all surfaces in toilets, sweep and mop floor. Ensure toilet rolls available, refill towel holders if necessary, empty bins and replace with new liner. Take away (home) full bags for disposal. Sweep slope outside Accessible toilet.
Wipe outside tables and mop garden seats if birds have soiled.
[Bowling equipment is cleaned regularly by players]