Intergenerational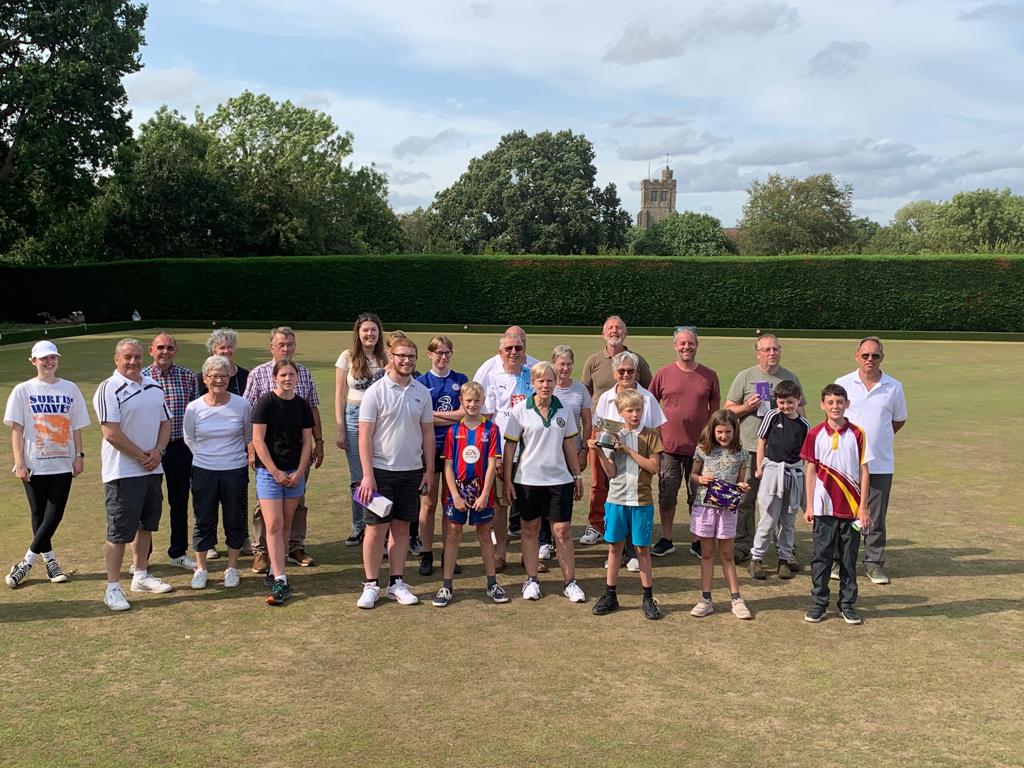 16th July 2023 1.30 to 4.30
What a brilliant afternoon. 10 pairs each with an over and under 18 year old played 3 games of 3 bowl pairs (6 ends per game).. Bowls Bash scoring system 3 2 1. Some great matches, a few wicks, some spectacular bowls and jack trails and few "oh no's" as own shot bowls taken out.
The juniors included Biddenden BC members plus some Ashford IBC members as well as several bowling for the first time (and didn't they do well!!). Seniors included grandparents, parents and friends again with a mix of Biddenden and Ashford members and some new bowlers. Great enthusiasm from them all and really sporting throughout.
With both pairs standing at the mat end, the markers had a much more vocal and supportive role than is normally the case (which they seemed to enjoy).
The winners were Ken and Joey who won all three games. 3 other pairs came in with 2 wins and positive shot differences.
The normal spider was won by youngest bowler Lilia and another Biddenden Junior, George, bowled amazingly well in the corner to corner to win with the 2 closest bowls!!
Having family and friends spectating and supporting helped create a really fun atmosphere.
Ages 9 to 80 - all totally involved and competing - what a great advert for this wonderful sport of Bowls
Shots and measures