COMPETITIONS/CLUB/OTHER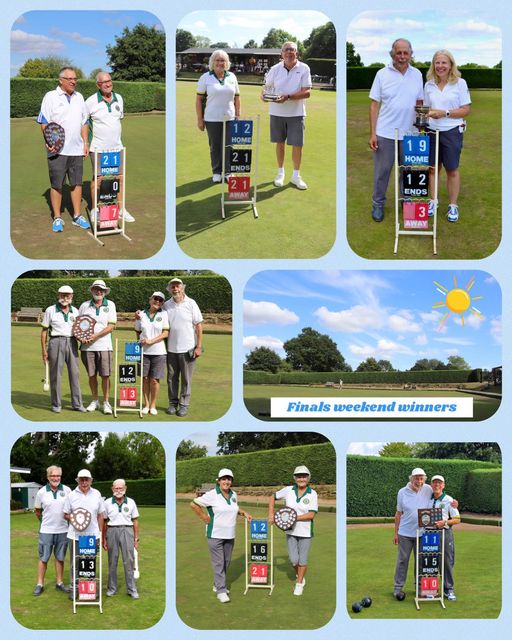 FINALS WEEKEND 2023 2nd and 3rd September - please see newsletter dated 30th August 23 for full details and order of play
The club runs a number of competitions open to members through the season including knock out competitions and one day events. All of the competition finals are played over finals weekend.
The club hosts and runs our popular Ladies Tournament in August.
On 28th August 2022 we held our first ever Intergenerational Day Pairs Tournament. A fun event for junior and senior members to enter with another family member from a different generation. We had one Great Grand Dad lined up with his Great Grandson!!
Over the winter a club team has entered the Classic Competition at Ashford Indoor Bowls Club.
More information on all of the above are shown on the Competitions sub pages and at the Clubhouse.
Other clubs also host tournaments and where these are open tournaments links will be posted on the links page.